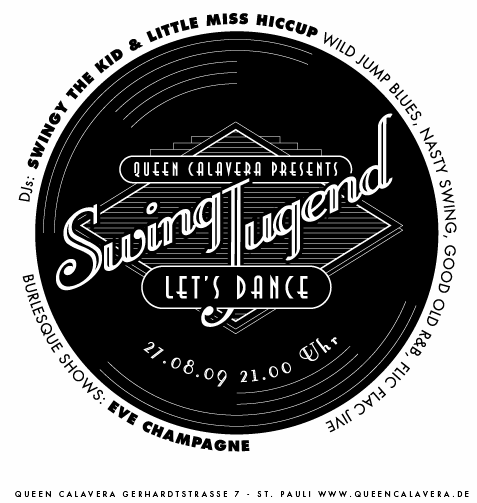 Bissl spontan aber heute Abend heisst wieder Swing Jugend in der [qype id="174055″] mit Swingy the Kid und Little Miss Hiccup!
Swing Jugend Let´s Dance, lädt wieder zum Fröhlichen herumswingen ein. Bei Wild Jump Blues, Nasty Swing, Good old R&B and Flic Flac Jive
lassen wir hoffentlich wieder die Hütte bouncen. Nach dem erfolgreichen Einstieg ins DJ-dasein, ist auch wieder LITTLE MISS HICCUP dabei, also freut euch auf einen wundervollen Abend!!!
ALLE SWINGTÄNZER HABEN FREIEN EINTRITT!!!