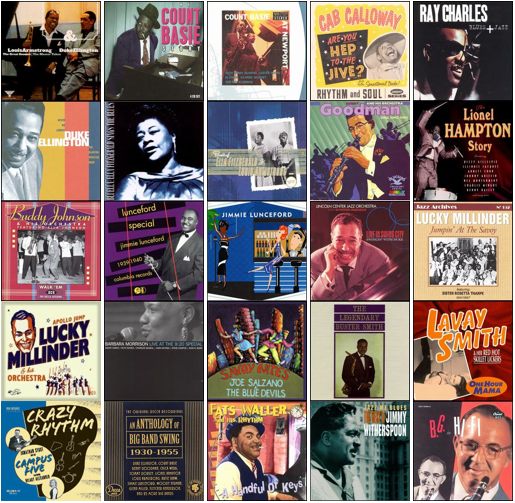 DJ Ryan Swift hat hier eine schöne Sammlung von Swing Platten veröffentlicht, die in keiner Swing-DJ-Sammlung fehlen sollten. Mit dabei natürlich sind Louis Armstrong, Duke Ellington, Count Basie, Ella Fitzgerald uvm. Mir persönlich fehlt da nur noch Louis Prima 🙂
Text zum Mitsingen:
Heyyy! Dazapbanownay.
Hapdeebeebadnladadapdanowwwwn.
HENNNNdabebedepdootsabadoodaDA Ysdoobopadooba
DAYz a BONES a BAP BAP? BAbaay.
Habadoodee! With a Reep-a-nazza.
Hebadohbadoyy! With a la-pah-ziti.
Waddlabot Hooddlabot, seepladat doe-day.
HOOT HOOT HOOT HOOTwith a HAH HAH HAH HAH
RRRAWRAAAW get maaaad babeh
Haddalahadalat with a hadalatalhadoodoot.
Hoedeloedelheedoodoot! goozooggeladatatadat
Joodlegut! Joodlegut! Zeebadedah HABADAH.